All Prices Reflect 2.9%+$.30 Fees Charged by Paypal, which are absorbed by the user; Alternate payments taken by mail or in person before event. Email organizer at BasquezA@aol.com.
Midsummer Catholic Speed Dating 2017 Age 20-45 (18-48)
is 7-9:30 p.m. Sunday, July 30 at Old Chicago, 10180 Grant St. in Thornton. Theme: Hawaiian. Congratulations to at least three of our couples who met on this patio and are married or marrying: Brian & Amy, Marshall & Mary and newly engaged Tiffany & Ryan D.! Congrats to Hope & Neil who met at these spring events and are marrying this April and to Elvis & Sharon who also met at our early spring events who got married this past October! They are among many married couples who began meeting through these events! RSVP required with Name/Age/Cell/Email also to BasquezA@Aol.com. Optional Attire: Hawaiian. Cost: $30 before 7/23, $40 after ($25 ($30) for former speed daters).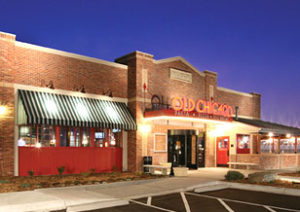 Summer 2017 Faith Match! Catholic (& Christian) Blind Date Set-ups!
Continuation of Faith Match moves into Spring/Summer Faith Match! starting July 3, 2017 and is running through Sept. 1, 2017 with setups starting again July 3, 2017. Payonline, or by mail&email me right away at BasquezA@aol.com to let me know when you have made or mailed payment and also to let me know your age. Faith Match! matches you to two to three blind dates for you to go on two dates with each (gentlemen pay for the dates in addition to the fee to be entered into the dating pool and have your questionaire analyzed). Matches should be in touch with organizer within two weeks of signing up and of receiving matches to update if they have scheduled dates yet (required). If they are not it is important participants be in touch with organizer. Two options below:
This option signs you up to be matched with 2-3 potential dates:
This option signs you up to be matched with 4-5 potential dates:
Email BasquezA@Aol.com if you want on the info list with Name/Age/Email/cell number.