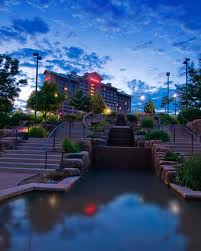 Hi everyone! It was my pleasure to be among nearly 400 attendees for National Catholic Singles Conference and to host nearly 200 of you for National Catholic Speed Dating! I am so excited some of you mentioned to me that because of my email on the conference through the meetup.com Denver Catholic Speed Dating page, you were able to enjoy not just speed dating, but a full weekend of  becoming closer to Christ where we are as single Catholics.
Tuesday, Jan. 31, 2012, I saw off several of the last of the National Catholic Singles Conference-goers after we had mass at Cathedral and lunch at Maggiano's.
I have started in on the mountain of results I owe my speed daters. While it would have been ideal to have the results during the weekend of the conference, it worked out better to have them out later so that you all got to know not just speed daters, but other conference-goers as well! It is important not to spend all weekend with just one speed dater you meet here, but with as many groups of Catholics as possible to build your fellowship base. This event was an occasion to help you fine-tune your social skills toward meeting more people during the fast pace of the quick weekend both during and after the event, to take you out of your comfort zone of just hanging around the people that you know, and to help match you with more people in fellowship and dating in the long-term. I am pleased to hear that otherwise-shy people went straight up to many people after participating in this speed dating and introduced themselves to other conference-goers as well!
All National Catholic Speed Dating Jan. 27 and Jan. 29 participants have received their results. If you did not receive an email from me, please contact me at DateCatholic@aol.com.
Thanks for your patience! I had been waiting on some confirmation of a couple of peoples' emails that were missing from their records.
Remember that even though you have received your results, what you have received are the names of those who have named you and those you have matched with. The ones you named may be a completely different story. If you still want the contact info for someone who did not show up in your results, just ask and I will see if they cleared it with the sign-in sheet or if I can reach them and get the o.k. on it. Just email me at DateCatholic@aol.com to inquire.
I am also busy getting receipts back to all participants and wrapping up the final numbers of participants at each. I will be surveying you all soon and hope you will all participate in sharing with me your experience. I also hope to call and talk with each one of you for additional feedback. I hope to see all conference-goers soon!
Yours,
Anna Maria Basquez